Activities meets the 3rd Thursday of each month 7:30 pm at the ARK Church
1307 E Citrus Ave, Redlands, CA 92374
The activities committee coordinates and hosts fun events in our area where recovering addicts can gather and enjoy everything NA has to offer. Activities hosts picnics, dances, dinners, and other fun events.
There is no clean time requirement to join the activities committee, so come get involved and help us plan our next great event.
The purpose of the I.E. Foothills Activities Committee is to hold activities for members of the Narcotics Anonymous Fellows.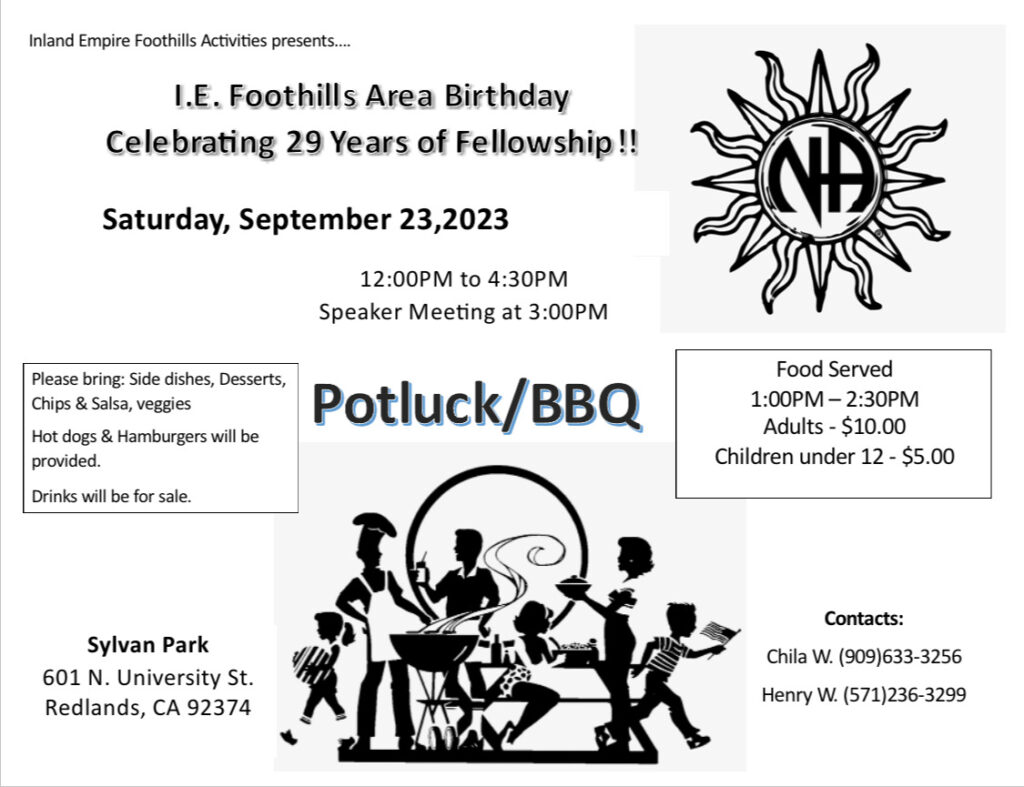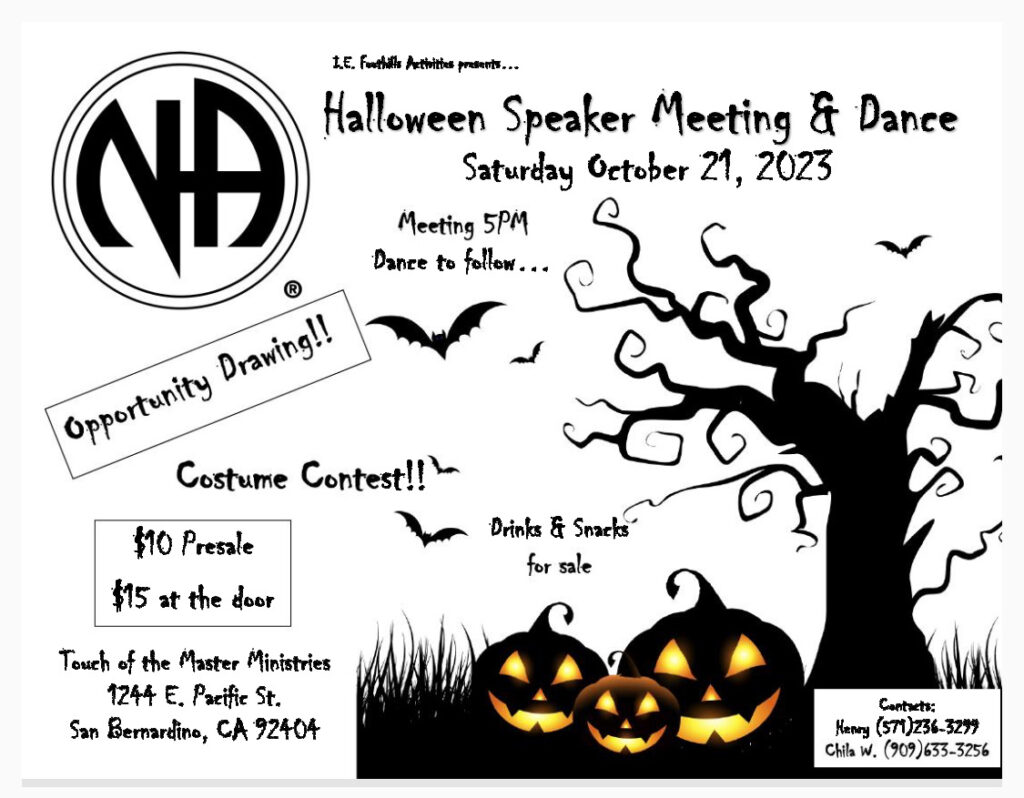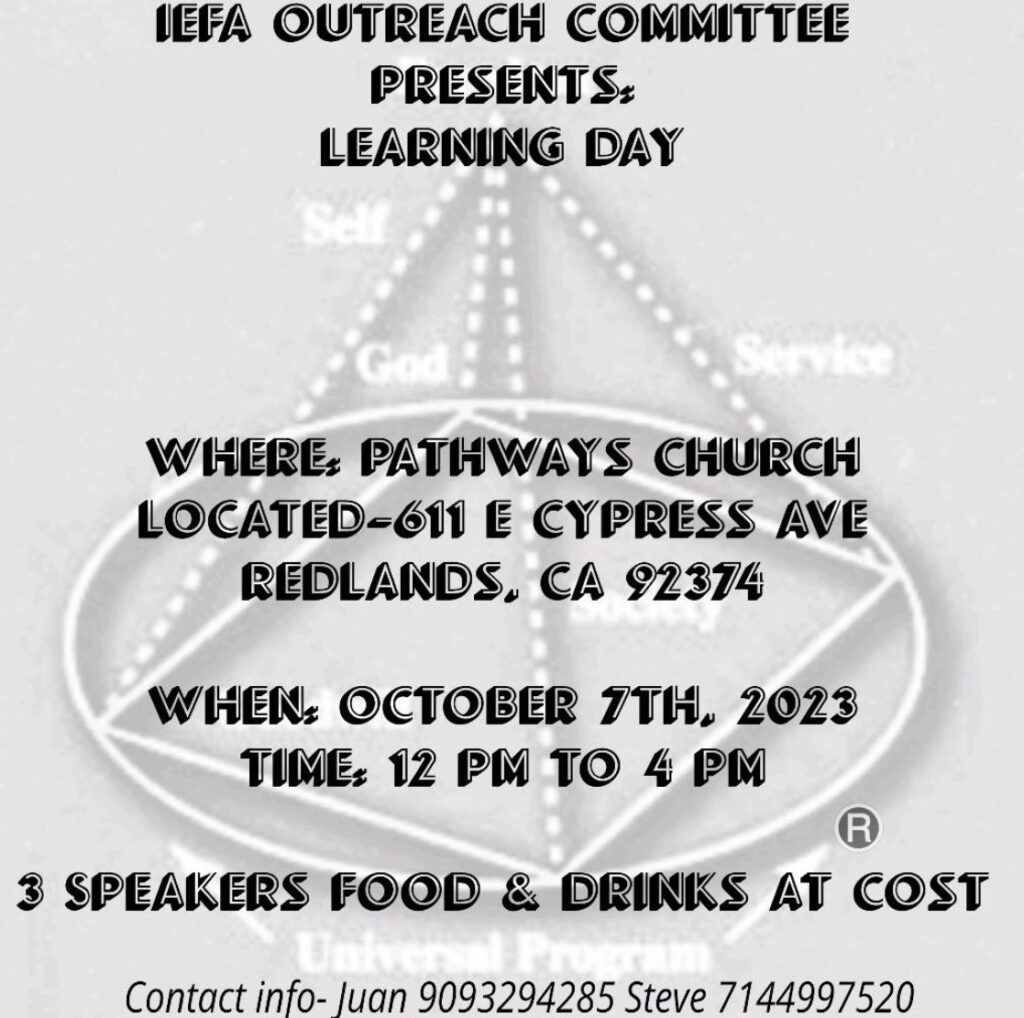 For more info on Serenity in the Pines click here